Sunday, April 16th 2017
I spent the majority of this morning and noon creating another YouTube video where I announce my current goals for the world and my motivation in doing them. It took a few recordings to get correct because I wanted to record everything in one run without any jump cuts. So I would record, and then if I messed up any concepts that I wanted to convey, I would re-record.
That video can be found here: https://www.youtube.com/watch?v=ErkNPlFi4dU
—
This afternoon I went out for a walk, in-line with my goals obviously. Right now as I type this, a new video is rendering.
I posted a question on DurianRider's Tumblr blog using my own Tumblr handle, JustMegawatt, and the latest entry I have on there has his name in the journal title. It's like Journal Day 174 Typing Competition and DurianRider, I think. Anyway, I'm trying my best to upload my latest video right now, so that if he does visit my YouTube channel, he won't be visiting the stupid Java Hello World tutorial video I have there, which is really stupid.
Come on. RENDER FASTER! I'm trying to upload this video ASAP because I just asked the question. I want him to see the best that my channel can provide, and I think it is related to this video that I am producing right now. RENDER. FASTER. RIGHT. NOW. I don't want him to visit my YouTube page, see all this crappy content, and then leave not being interested in anything. I want to upload this new awesome video before then.
I wish I rather uploaded it, and then asked the question. But I didn't really think about it at the time. It wasn't until after I asked the question, that the idea of him visiting my post would kick in, and that from my post, he would visit my YouTube.
Anyway, this latest video that I have reveals my fingers. It's called: This is what really fast typing looks like. I think that's a clickbait title, I hope people click, I hope people see my fingers. People can then copy my technique and my fingers, but I don't care. Geez. Another 5 minutes before it fully renders.
Here is that video: https://www.youtube.com/watch?v=6Gh4KqR2T7k
I'm going to sleep since I am sleepy.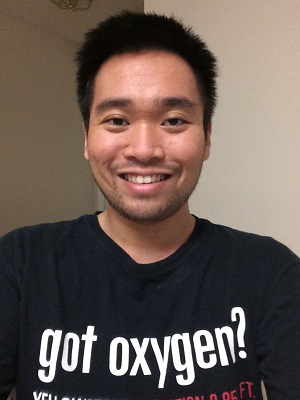 Selfie for the day