Habari Yako means how are you.  
Today we headed back to Ndibai to go to church with the local community. We were each split amongst 5 churches. As we got off the bus, guess who I saw? Daniel! He immediately took my hand and off we went to church.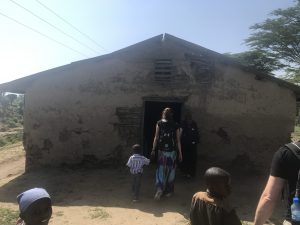 They sang and praised the Lord so genuinely. I'm not sure that I can quite put it into words. I felt like God was there in that moment… And the tears rolled down my face. They harbor no resentment, no ill will for the Lord, even with so little. They are so so grateful and worship openly with God leading the way. Throughout each window, the light of the sun shined so bright as if God was shining a light on them.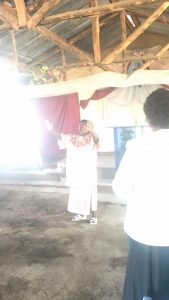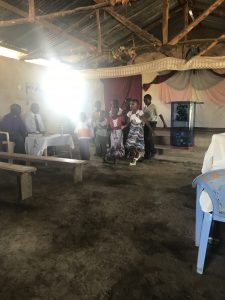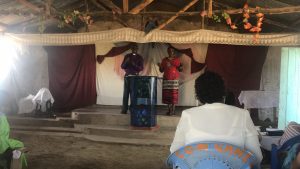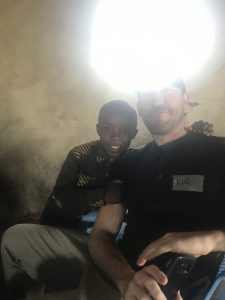 They called us up to introduce ourselves by name, asking what do we do and anything else that we would like to add to their service. We sang Sons and Daughters for them (guided by some background music from Rob's wireless speaker; Rob is my teammate). We definitely missed a couple of the words but no one would ever know.
I met a beautiful little girl. She must've been 3 or 4. I don't know her name. She stayed with Rob for a little while then I picked her up and she and I became friends.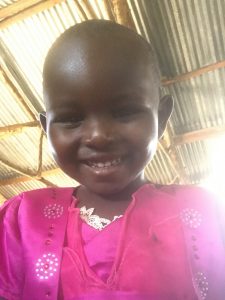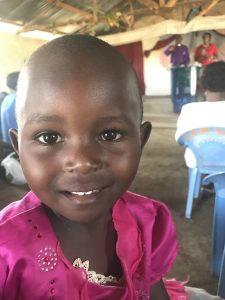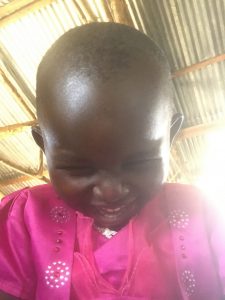 They prayed and prayed for at least 15 minutes during service or at least it seemed that way; children and adults alike. If they do that at service, I can't imagine how much they must do it at home. They truly live with God first… And it shows in their interactions with us… With so much love… Beyond what words can measure.
We left service after about two hours to go to another church which was down a long long dirt road. It was beautiful to walk through the community holding hands with the children; some greeting you by name, some tickling you as you walk, or poking you in the back and running away. These children… Just amazing.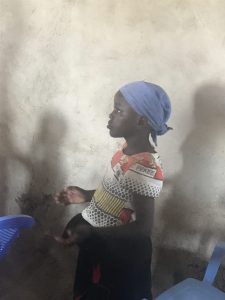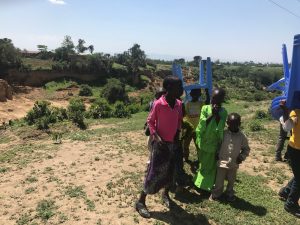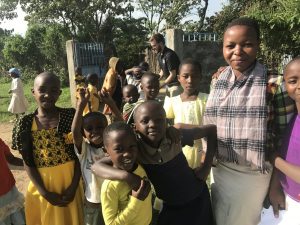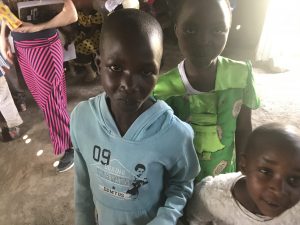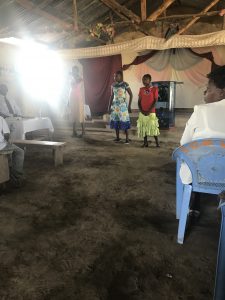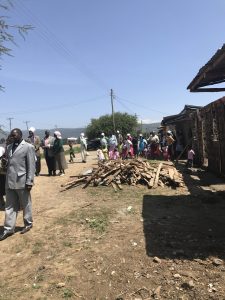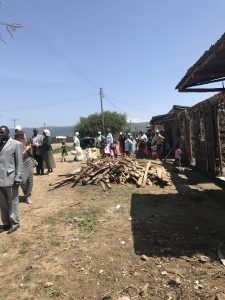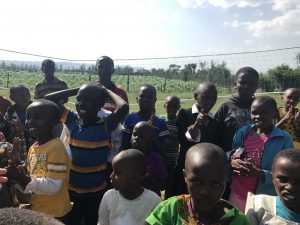 We had lunch. It was a lunch box full of goodies. Interesting goodies I might add; a cheese sandwich that tasted like banana, a mango juice box , a boiled egg, some chicken, a yogurt, a chocolate bar and some chips. Sounds like a lot? Yes it was but what is much more notable is that they take all of the items not eaten, opened, untouched and collect them. They then use some of that food to feed the families in Ndibai. We can all be so wasteful. I know I can.
This afternoon was spent teaching kids Noah's ark. Elise, another one of my team members put together story cards and curriculum for us to teach. We were supposed to act it out in front of the children but that didn't work out as well so we read the story and then proceeded to break up into small groups. Each group got an opportunity to draw Noah's Ark, and act out different parts of Noah's Ark.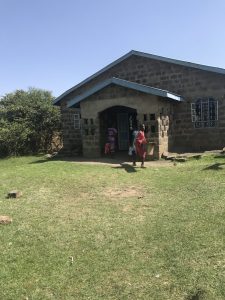 Being very honest, I was nervous about what to say to the kids. Whatever I said I wanted it to be the right thing. Perhaps I did overthink it a bit. Could I have done more, said more? The answer to that is yes. I know it and feel it coming; being pushed out of my comfort zone. I welcome it.
Then it was play time! We couldn't get the toys out of the bag quick enough. They jumped rope. I took one of the handles and assumed that I would just do that; turn the rope. Well Mary, one of the little girls said "it's your turn". I hadn't jumped rope in years but jumping with them brought me so much joy. We laughed together. Mary then came to me in amazement and said "are you tired?" I couldn't possibly answer yes, so there I was jumping again.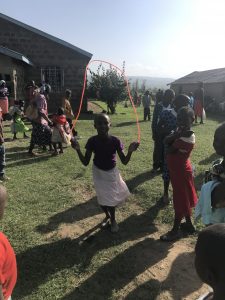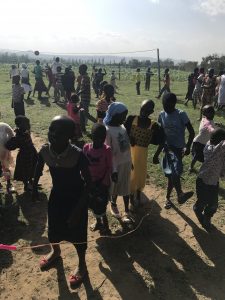 The day came to an end and it was so hard leaving them. How do you fly across the world and form bonds with children you just met? That's God. The heart of a child is so pure, unassuming yet open. These children are so loving.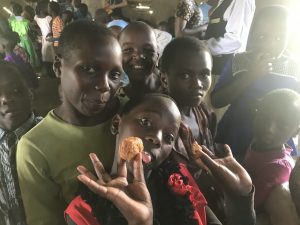 On the way back to our hotel, we saw some zebra right off the road and Peter (our driver) let us off to go and see. The zebras ran right across the road; I guess like deer back home. We walked all the way out in the field to get close to the giraffe's; there must've been six of them.
Came home after that and had dinner; followed by a game of spades with some people on my team. It was really nice getting to know them..
Talked with my children for the first time since I've been here. It was so good to hear their voices.
Finally about to go to bed and it's nearly 1:20am in Kenya. Tomorrow is another day.
Asante Sana – that means thank you.