Misuri Sana means I'm doing well!
Not sure that I can write much tonight. I am exhausted. I mean really exhausted. Mentally, emotionally and physically. I guess this is what pouring out your entire self feels like. I know that is what God calls us to do… And I am also confident that he will replenish me tenfold.
Today we started our day with a visit to the Coca Cola factory. Not sure what it is but Coca Cola taste different here; not sure I like it.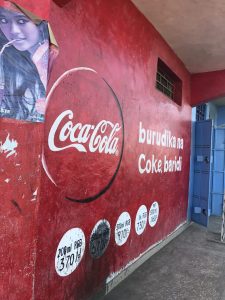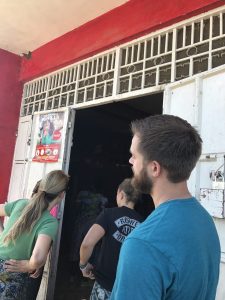 Anyway, off we went back to Ndibai to go to the AKC church; we got there and the gates were closed so we turned around and headed to another church.
The day started without the kids. We spent our time with the spiritual leaders in the community teaching them what leadership looks like to us.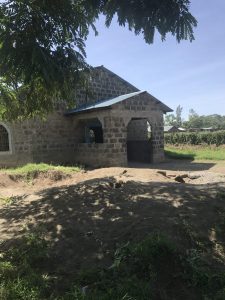 Today was the day we kicked off the Rejoice program which has since been renamed to the Discipleship Service Program or DSP. Our theme was INITIATIVE. We spent the first half of the day speaking about what is needed for us all to be great leaders. There was storytelling and sharing of stories from both the Kenyan leaders and some of us. It was a powerful morning filled with vulnerability, tears, but ultimately fellowship. Fellowship of two groups of people from different sides of the globe all in service to one God.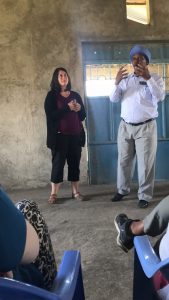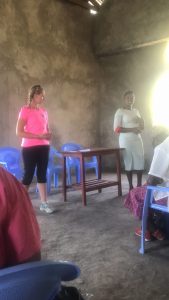 We took a break for lunch and had some karaoke time on the bus with the team. It started with Taylor Swift. I knew none of the words and so we moved on to Adele. Then my phone became my microphone and Audri and I belted out the songs like we were Adele. It was hilarious and so much fun. I am no singer but I was today. No one needs to see that video; there are many. We were asked by Ms. Kate (the 410 bridge coordinator) to perform as we did for the farewell ceremony. I respectfully declined. I mean I think it was joke… I hope it was a joke.
Then we went to the schools of the children where we talked about initiative together with the Kenyan leaders. They were waiting for us on the road singing what has now become my favorite song that they sing, Jesus loves me. How awesome, and what a greeting.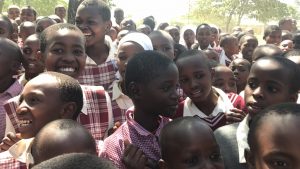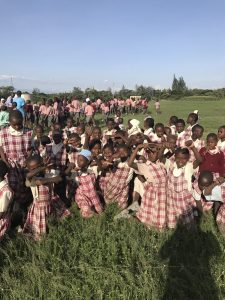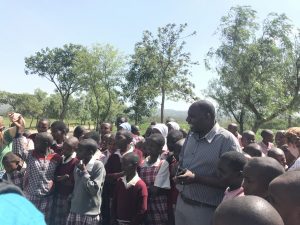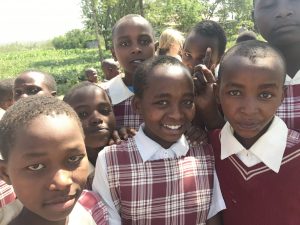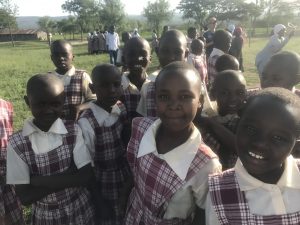 We proceeded to head to Ndibai primary school with them and there we began our curriculum.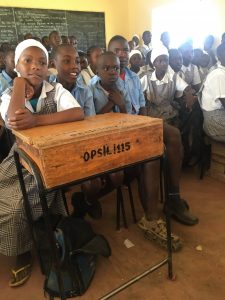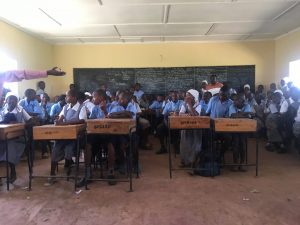 We started with asking questions about Noah's ark followed by real life experiences using initiative. I shared my baptism story and how my daughter Janessa brought me back to church. I told them of how I had to have courage and that they too can be the light for their parents and bring them along too. It felt so amazing to share. I prayed because I didn't feel like I knew all the words to say and I was nervous. They are they same age as Janessa so I thought they could relate. Seemed like they understood. I wish I would've said more; I could've said more but I was just scared. I wanted it to be impactful and mean something and I think it did but…
We continued with sharing stories of initiative from our Kenyan leaders and even the children.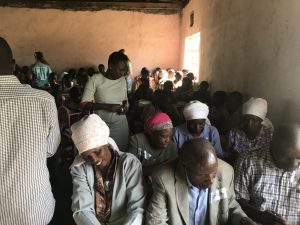 One child named Nicholas told the story of going to church and another, the class president told the story of his family; how his father was an alcoholic and his mother left them.  He had to drop out of school for two and a half years to take care of his siblings.  He then came back  to school and is now two grades behind.  He reminded the children in the classroom that they have so much and to treat their parents well and to listen to them.  That day, he gave his life over to Jesus.  Now that, without the words.  Broke my heart and lifted my spirit all at the same time.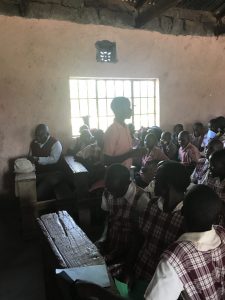 Now, I rewind back to what I just said about me. They have so much courage; and in that moment, they taught me that I should too.
We continued with having the children drawing pictures of their hands and writing how they would show intitative when they get back home. They did pictures of both hands, one for the classroom and one for home. They enjoyed doing that so much.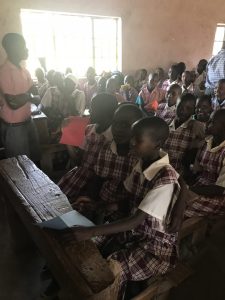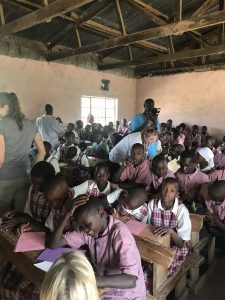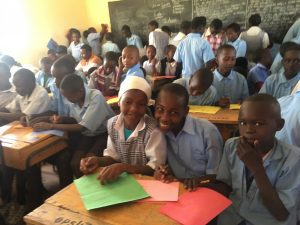 We finished the day playing games outside. We split into three groups. We had 125 kids in our classroom and only 8 of us. As soon as I walked out, Mary found me.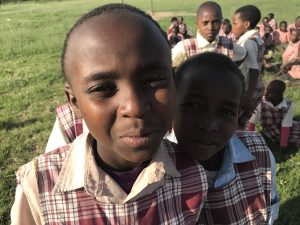 I was with Mary yesterday. She asked me about my kids and their ages, how old I was and she even taught me my favorite song. We walked together and she said when you leave me, I will cry. I told her that we would keep in touch and I would write her letters and she could write back.We talked about what she wanted to do when she grows up and she wants to be a doctor. She also told me that when she finishes secondary school she is coming to America. She is so smart. Needless to say she didn't leave my side.
We played frisbee and there she was; then jump rope and there she was; she told me I had to jump rope. I told her that I wanted to turn and she said no, it's your turn. We jumped together; hugged and laughed. Finally we played quack dilly o so, an elementary childhood game that I once played. Never did I think it would be such a big hit.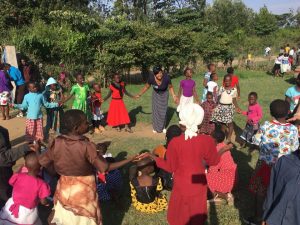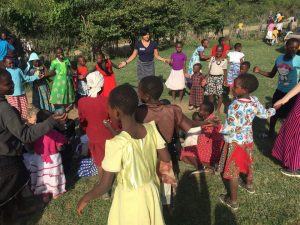 We started with about 7 kids and it ended up being about 25. Then they said, let's run. My legs were not in agreement with this but I ran not sprinting but I ran. Finally it was our time to go and Mary walked with me to the bus and then to get my bag. She is the sweetest little girl.
On the way to the bus we were mobbed by all the children just to say goodbye. And so we left. Volunteered to speak about a leader in my life tomorrow. Praying for guidance…courage… And the words.