Guys, 
My stepmom is showing signs of delusional thinking. She thinks someone is coming into the house to steal rice and leave, lmao
TWO TIMES.
And she's not joking either because she accused me of it both times, but there was no way I could have gone in there to steal rice. I'M FURKIN' SRS RIGHT NOW.
The second time she tried accusing me, she called me to ask if I went into the house without letting her know (she's always on a power trip, and wants me to inform her whenever I come and go. It's her way of telling me that it's not my place even though my pops gave me a key). I told her there was no way I could have been there to steal rice because my dumbass locked my keys in the trunk of my car, and that I have an alibi with 'AAA' about the issue. I couldn't even go to my clinical training on Friday, for fuck's sake, let alone drive 23 minutes to steal rice?! 
She's like, well if it's not you, then who?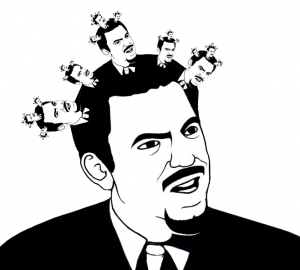 Them little ol' leprechauns in that nutty head of yours be stealin' pots of rice, Ms. Kay.