Dreams do come true. Take it from me. Just believe and it might happen again and again!
The heart of this story dates back 5 years ago, sometime in March 2012, when I was hooked to a local teleserye. Dubbed as the phenomenal teleserye of 2012, Walang Hanggan was indeed a household name during that time.
People of any age were glued to their tv screens come 8:30 PM every night. Families would then eat dinner earlier than the usual so they could concentrate to every episode being shown. Employees would even go home before dinner time so they could catch up, if not, going live through mobile TV was a thing then. There were actually two audience share for the show. The teens were rooting for Coco Martin and Julia Montes (CocoJul) and the adults, usually the likes of the Ates, Titas, Mothers and Lolas in the family were fixated with the then reunion of one of the most romantic pair in showbizness, Richard and Dawn (CharDawn).
Social Media wasn't that as involved to ratings like today. Back then, there were no hashtags to tweet every night to elevate the ratings. But the show managed to rose it's popularity beating several shows parallel to it's timeslot. And then, everybody was talking about Walang Hanggan. I knew because I was among of them.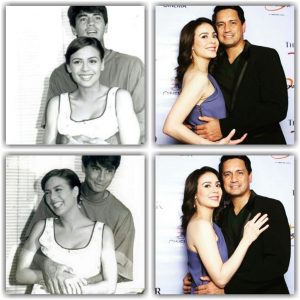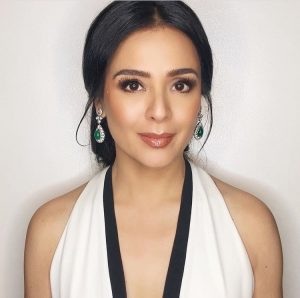 And then, there she was, Dawn Zulueta. My fondness grew while as I watched her play different shades to her character. She was Emily Cardeñas turned Emilia Guidotti turned Emily Montenegro to the daily viewers yet to me, she became my Mama Dawn, the heart and soul of my fangirl life.
A little part of me dies out of kilig whenever I see her and Richard Gomez (Hi Paps!😂). Chardawn became my sort of guilty pleasure. Guilty because I could spend the entire day by just watching all their videos and movies. For all reasons, I was more of a Mama's girl (Sorry Paps, love you still!😂✌🏻) and my adoration grew even more as I watched her old shows and flicks. She was always a sight to behold. I hoarded magazines that featured her or the loveteam. When you are just unfortunate to be geographically distant to the metro, there will always be YouTube, Twitter and other sorts of outlet. I had to content myself with those back then.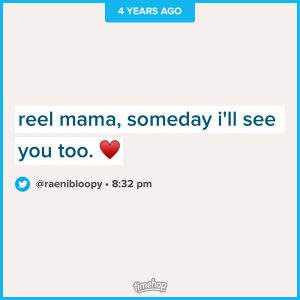 My then baby fangirl heart started to dream. And the thought of meeting her was always the top of it. For years it only been a fervent dream, until two years ago, it became a reality and even had a chance to meet her again and with a stroke of luck, it did happen – again.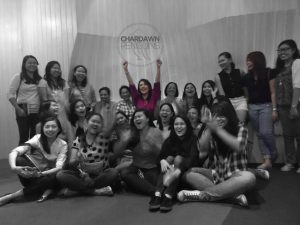 First: The Love Affair Block Screening, Directors Club, SM Aura Premiere August 23, 2015
I guess fate and faith work in a very mysterious way, that without fangirling in mind, I was able to secure a stable job here in Manila. I was at the height of my work when block screenings for The Love Affair were happening left and right. When your *OTP is everywhere (by everywhere, I mean literally everywhere, on TV everyday, mall shows, guestings, blockscreenings) how will I miss it for the world when basically we are just  breathing the same air in Metro Manila?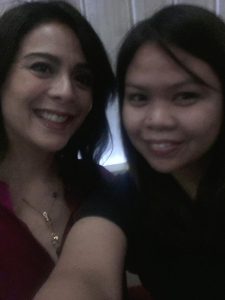 It was my first time to meet her. I was anxious, agitated, uneasy et al (read: excited). It was one of the best experience I ever had. Since I couldn't talk and emotions were heaping, I preferred to put it altogether in words and blogged it [see my previous post entry Of Being A First Timer Among All Firsts]. With the help of my co-fangirls somehow it reached her, quoted me and even tweeted me, directly. Again – euphoria ate me.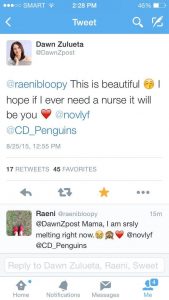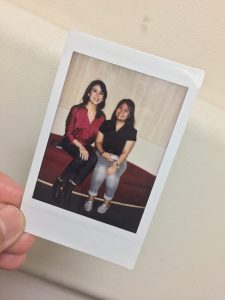 The instax picture has a precious place in my wallet and that feeling of meeting her for the first time will always be special. As what a first time should always be.
Second: Love Me Tomorrow, Director's Club SM Aura Premiere, May 28, 2016
Nine months after, I was able to – again, snatch an opportunity to meet her through the block screening of her movie Love Me Tomorrow. Given that my workplace was just a few blocks away from the venue, I didn't let the opportunity pass. I rendered 16 hours of duty (11pm-3pm) just to make it to the block screening. Still groggy, sleepy and beating the rainy weather then, I still managed to arrive on time feeling a little bit excited and tired at the same time.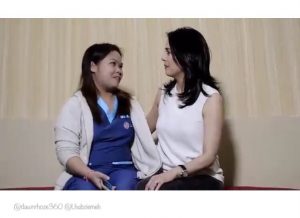 There, we were again given the chance to have a moment to say hi and a photo op with her. Again, I was tongue-tied! I don't know if I was too worn out from work or too excited that time. However, I was able to manage to talk to her unlike the first one. I could still remember when she asked me why I was still on my scrubs (suit — yes, uniform):
Mama: Are you from work?
Me: Yes po. From 16 hours, double shift.
Mama: (a little bit worried) You're a nurse? Where?
Me: Yes po at [name of hospital].
Mama: Awww you must be very tired I hope you enjoyed the film though.
Me: I am, very much but not anymore after seeing you and yes I did enjoy the movie especially the ending. (giggles)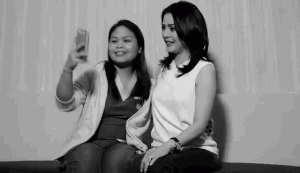 Again, things after that moment went on blur. It was too hard to imagine that I met her again. Thank you to some of my co-fangirls who were stable and sane enough to record a video for me. Literally speaking, upon reviewing my pics and the video, I was like a lost kid who just found her mother again. The moment was just too much too handle.
Third: Hihintayin Kita Sa Langit Remastered Premiere Night, Glorietta 4, February 27, 2017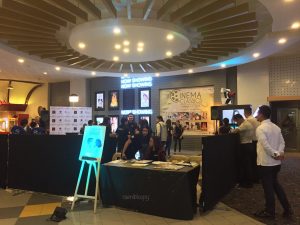 Yet again, another opportunity was presented. With the helm of Sagip Pelikula, in partnership with ABS-CBN, Carlito Siguion- Reyna's classic Hihintayin Kita sa Langit was digitally restored and remastered, a premiere was held at Glorietta 4, Makati. A classic Richard-Dawn movie that put them into the pedestal as actor and actress and with so much history that encircled the movie, I was determined to attend. The confirmation of my OTP's attendance for the said event was too much to handle that without batting a eyelash, I reserved a slot, even if it takes another 16 hours of of work.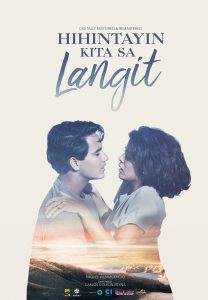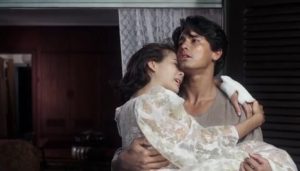 My fangirl heart was never been that persistent especially that for the first time, I will be seeing them – together. My penguin heart was filled with determination. Armed with eyebags and a strong willed heart, never to mention coming from a 7pm-7am shift (yes bloody 12 hrs and night shift!), there I was waiting patiently for my reel parents. And when the event's host announced Mama's presence, to verbatim I could still recall, "Let us welcome the arrival of Miss Dawn Zulueta!", I was utterly lost.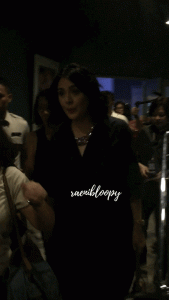 I take pride in watching together with the both of them, their most romantic film after 25 years altogether in one cinema. The premiere was attended by so many personalities but of course, my eyes were only laid for the both of them. The fact that it was filmed twenty five years ago at the height of their real romance, my emotions were at the edge also. The ooohs and ahhhs coming from the audience meant that it was well received and appreciated especially how fine and clear the movie was after the restoration process. The movie ended with a long round of applause with the realization that the movie itself was too exceptional beyond words to compare. The movie was just so beautiful. There were no photo ops or meet and greet for the fans but the pure bliss of seeing them together in one stage after months of hiatus was more than enough. They still looked so good together that it hurts.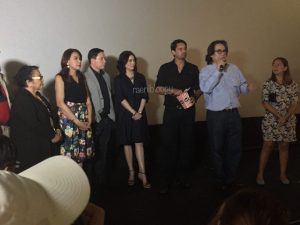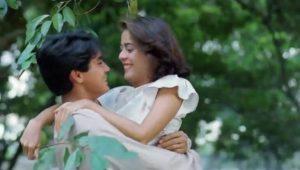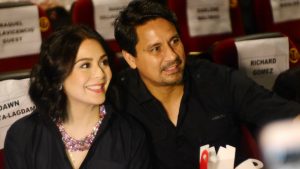 Three times! I could never be thankful enough for the three opportunities that enabled me to meet her. People have always asked me what it is like to see Mama in person and I always answer the same thing, "surreal". I have always thought of a word or even closest to it that might describe how it actually felt but no, the feeling has always been unexplainable. Every encounter was just too special by it's own.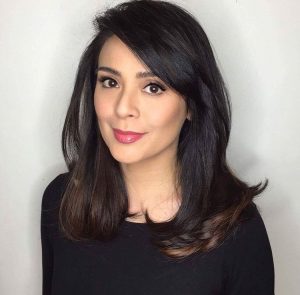 The course of this fangirling has always it's highs and lows. Just like any life experience, it always teaches you a lesson. Some were learned the easiest way and there were some that has to be learned the hardest way. Either of which, you will always learn and grow from those experiences. People around the circle also come and go, but there were those who remained. I am thankful for those I met along the way but I am more thankful for those who choosed to stay and continued this crazy yet exhilirating ride. Honestly speaking, if there's one beautiful thing that came out of this, that would be the friendship that has been forged and has even fostered, beyond fangirling for the past 5 years and even counting. Among the thousands, I personally have few girls who are closest to my heart yet they are the most genuine, talented and fun to be with individuals.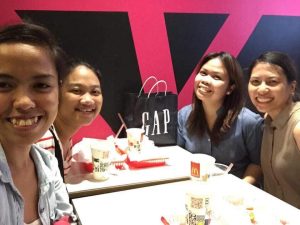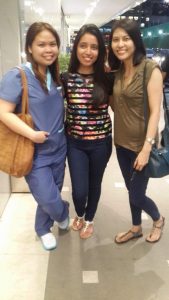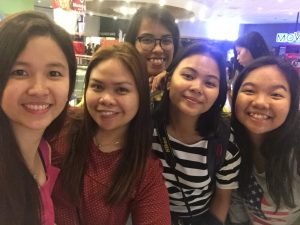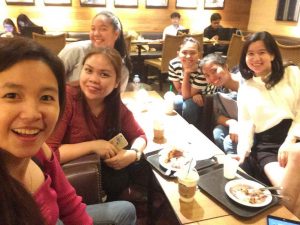 The fandom became a family to me and my co fangirls became like sisters to me. I've met different amazing people to whom I was blessed to share the same love with. Shout out to Chardawn Penguins! The ever loud, happy and extreme 'gang' I have ever met which gave me no reason to regret of joining them. I can only picture out how boring my timeline would be without them. They are a constant reminder how fun and exciting it is to be a teen. The tantamount of loyalty and unparalleled 'soco' skills of these kids are truly amazing!😂 One minute they can be very sappy and emotional and the next thing you know they can be overly joyed and blissful judging by all the caps lock and alien tweets and I love them for that.
But of course to my ever reliable back up ilongga friends, my Team Bacolod girls, PJ and Bea!💙 When medical life for the three of us gets a little too serious and dragging, trust that we can always find ways to lift each other no matter what shift we are. What is a toxic shift when suddenly a random CD pic pops up in your group chat? These girls surely know how to make you feel good when you need it most. Fangirling has never been this fun without you both, girls. I always owe my sanity and insanity to you. We started as strangers in the same city but look where this fangirling has led us. Thank you for keeping up and just being there all the time.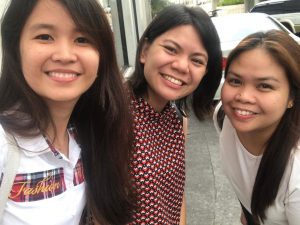 Chardawn will always be my *OTP. They will stay as my guilty pleasure forever. I will still flail whenever I see them. Funny how I always tried to channel and find other OTP to ship but I end up with these two everytime. I guess when Chardawn becomes your standard to 'kilig',  you will always look for that genuine feels and innate quirkiness that they only have. The universe might have really conspired because after all these years, after going on different lives, these two beautiful soul still has that spark on screen.  And when the time comes that they will share the same project again (Hi Papa, ano na?😂), trust that I will always be there screaming at the top of my lungs.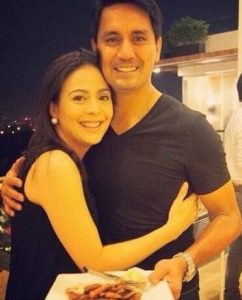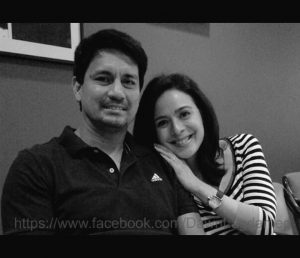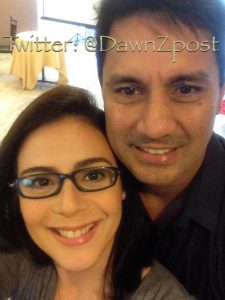 As for now, thank you leaving us with Walang Hanggan, You're My Home, She's Dating The Gangster, Love Me Tomorrow, The Love Affair and the newly restored Hihintayin Kita Sa Langit (not to mention your old flicks which still never fail!) to watch and binge all over again. Believe it or not, it always feels like first time whenever I do marathons. Hanep! Ibang klase talaga kayo magpa kilig! We will wait, no matter how long it might take.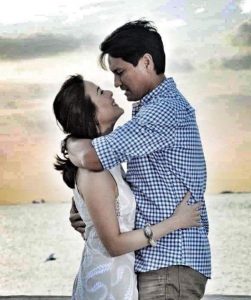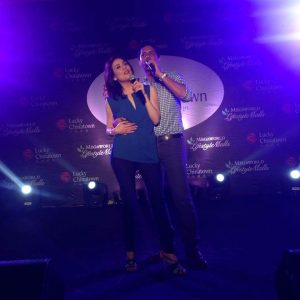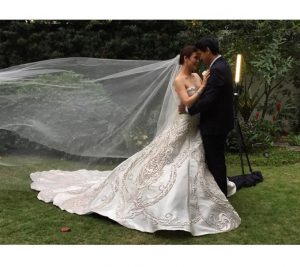 And to my Mama Dawn, I have so many things to tell you but during those opportunities, three times to be exact, I always fail.😂 I guess I will always be like that, I don't know if I will still get a chance to meet you that up close but if fate permits I hope my adrenaline rush won't be that over reactive so I could be calm enough and think what to do and what to say. I will always be your fan Mama, no matter what. A little quite busy with other life priorities but I'm just here, ready to take 12 or 16 hrs of shift or even double night shifts and brave through the EDSA traffic when needed just to support you.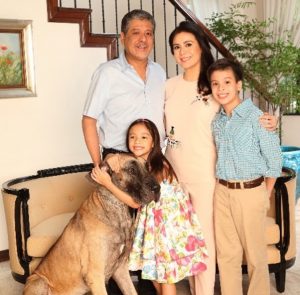 One day, I hope I could get to say all these things to you. How you balance time (especially during your busy taping days) with family and work, how motherhood has made you even more beautiful, how you raise your children, how you always let your fans feel appreciated, how you carry yourself – humble and low key yet classy, those things will always remain admirable to me.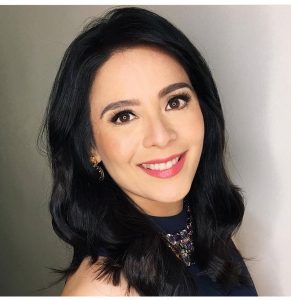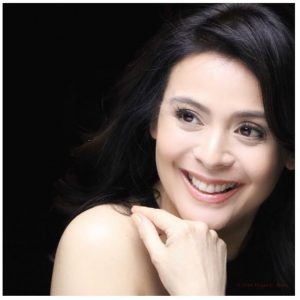 You will always be the heart of my fangirl life know that. During those three times that I met you and even from the start, your smile has always been my favorite. Keep on wearing it Mama, I always love seeing you smile.🌷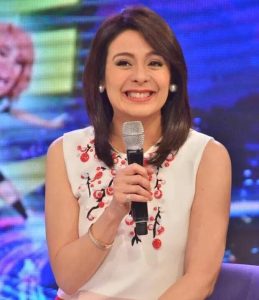 *OTP – One True Pairing
---
Prompted to write this when my Timehop reminded me of a tweet I posted years ago that someday I will meet her. I came to realize that from a simple tweet, things might really go out of your way to make it possible and indeed I was able to meet her, three times!  Amaaaaazing!👌🏻 Thank you, Papa G!👆🏻