Comfy jammies? check. Slippers? check. Mug of soothing, hot tea? check. Night Night meds taken? check. Daddy msg'd goodnight? check. Baby Kitty? check. OK, I think I have everything I need to settle down and write for a moment…lol, yeah, the Baby Kitty is here with me, bundled up in my sweater and watching my fingers click over the keyboard. I think he wants to type too, but he is too wittle to reach! I really should knock off and go to sleep, but I really want to get my journal started, soooo….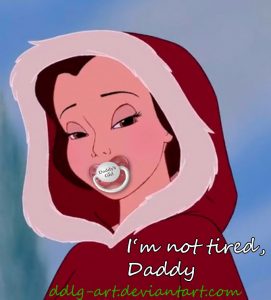 Lol…yeah, that's about how I feel right now.
Ok, Baby Kitty gave up on me and went to lie down on the bed. There is a comfy blanket, fresh from the dryer covering it now, and he decided that was preferable to being confined under my arm inside my sweater. I don't blame him. He looks cozy and I'll be joining him soon.
So, today…
G and I went to the baby doctor with H. Her baby is due in November and it was time for a monthly check up. Everything checked out great and we heard baby's heartbeat. It was nice and healthy at around 145 bpm. Then we toured the L&D dept of the hospital. It has recently been remodeled and it looked great. After that, we went to the park where the baby shower will be held and looked around to decide how many table cloths and other decor items we will need. It is getting close now…a little over a month away! I'm so very excited. I can't wait to see what all she gets for baby. I need to go ahead and buy that crib that H wants. I just don't see the way to afford it right now, what with the move and all. But I'm certain that before September is over (hopefully) and definitely before the end of October, I'll be able to order it. I'm quickly running out of time to finish the quilt for baby S, too. I better get crackin' on that or it won't be finished in time for the shower.
Daddy wanted to get together tomorrow, but I can't because I have soooo much to do tomorrow and I'm sick, to boot. My throat is on fire and my nose is all stopped up. I feel like I have strep throat, but, idk…I'll probably go to the doctor tomorrow to make sure. I can't wait to get together with Daddy again. I get all hot and bothered just thinking about it. I need to be taken in hand and spanked soooo badly. I also need a good fucking. I need to cum sooo badly. I need to have my hair pulled, my neck bitten, marks left on my boobs, my ass reddened. I need a good release, I guess. I need to be hugged and cuddled and allowed to be little for a while.
It is so hard being the mommy all the time and having to act my age—especially when I feel so little and vulnerable in the inside all the time.
Good night for now.
–ZJ