The two jobs have been keeping me busy. I really enjoy it actually.
 
Yesterday I turned 28 years old. I don't feel much different, not that I honestly expected to.
I worked for a few hours, directly after I drove to "The Spot". I sat there for a while, smoked a blunt, enjoyed the gorgeous day, and thought about her. All I wanted for my birthday was to spend it with her. I knew it wasn't going to happen….that spot was the best I could get. I just… reminisced, her smile, her laugh, the way her hair smells….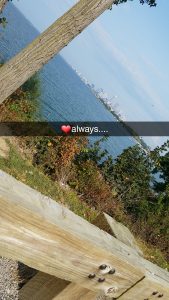 I stayed as long as I could, some where along the lines I began to cry, that's when I decided it was time to go, it was time to let go and say good-bye. To her, to the memories, to this love I have inside raging for her. Even now my eyes fill with tears. It's been weeks, and though things are getting better, I cant shake her thought, her memories, missing her…loving her.
I stood at my car, say good bye, got in my car and cried til I got to the other house. I packed up the few end tables that where there, started sweeping, and drug more trash out. There's two piles of things left, A pile for her, and a pile for Antoinette's.  I cant bare to give it to them, but I cant bare throw it away. It just sits there, and I just stare at it.
 
I did go out for a little while, how ever as soon as we hit the bar I got a splitting head ache, I still managed to drink a lot, I cracked my first beer at the house as I was cleaning, I drank two at my sisters along with smoking, 7 blunts. No surprise my head was pounding, as soon as we left the bar I passed out in the car, the rest of the night sealed. My intent to go to Downtown Willoughby was to dance, but there wasn't any really good places, and my head more then ruined things. I honestly still had fun. I really just cant wait for the Snow concert, and possibly this tattoo on Tuesday.  mmmmm The need for ink is serious.
 
Iloveyou.goodnight