The Maldives is often overlooked by many travel enthusiasts due to the presence of several attractive tropical destinations around the world. But, what makes the island, Maldives a perfect holiday destination is its unparallel tranquillity and staggering beauty. If you are planning to spend your vacation quietly and calmly, then Maldives should be on top of your priority list. You won't be able to enjoy such an atmosphere in Bora Bora because it is way too crowded.
On the other hand, the unique and adventurous activities of Maldives are an absolute treat for travellers who are planning to make the most of their holidays. If you are still wondering why you should take your friends or loved ones to Maldives instead of Bora Bora, take a brief glimpse at these simple reasons, as they will help you decide why Maldives is better than Bora Bora.
A unique Culture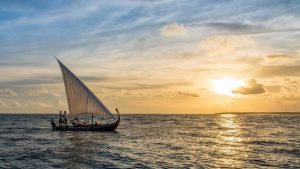 Maldives is famous among tourists from all around the world, for its picturesque landscapes, but only a few travellers know the fact that the island also features an exotic and warm culture. The local culture of this elegant island is an eclectic mix of Arab, Sinhalese and South Indian influences. You will find hundreds of natives walking through the streets and along the shores when you visit the island. Try not to miss the opportunity to witness the unique culture of this spectacular island.
Culinary Delights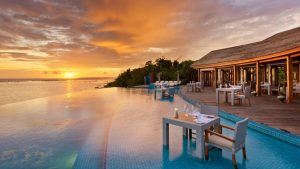 The Maldives has a tempting variety of delicious international cuisines in store for foodies and it ranges from casual dining to exclusive gourmet meals. Our resort is the only one in the Dhonakulhi Island, and offer unique and delicious food. If you are a person who is looking for an authentic Maldivian culinary experience, then you should book a room in our resort. 
Luxurious Stay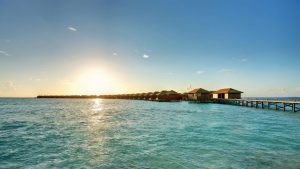 Ours is the only resort in the island of Dhonakulhi and there will not be any natives to disturb your privacy. We offer many activities like snorkelling, fishing, speedboat trips and much more for our guests. Book an appointment at our resort, as it will help you to stay relaxed and calm after a stressful day of sightseeing and activates. The friendly customer service and attractive packages offered by us will make your trip to Maldives a lot more delightful.