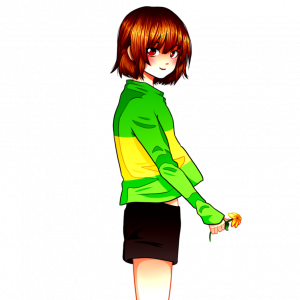 Oh, hey! I didn't see you there! I'm Karla. It's very nice to meet you, although, I'm pretty nervous. You see social media? Kinda isn't my thing. I prefer local company. Just playing Minecraft with my friends, watching Netflix with family, yeah. You might get what I'm saying. Bottom line is, I'm not great with people I don't know. I should stop talking. I just realised how awkward I'm feeling talking to the public. Erm…
As you must ALL know by now, I'm Karla Kenner. Call me Karla or KK. My birthday is on the 14th of December, which was like…Let me see…14 days ago. Heh. I have a twin sister called Carla, who shares everything with me (including this journal). Don't tell her this, but I think it's very annoying. My favourite holiday is the Easter Holiday. Eggs, bunnies, and all that stuff. Talking of bunnies, Bubbles, my pet bunny, is currently on my lap watching me type. Say hello, Bubbles! He's waving his white paw at you right now. Oh, there he goes again, bouncing off to the garden. Well, yeah. That's all for now.
Almost all. Since I'm late, I wanted to say Merry Christmas and Happy New Year in advance.
I know Halloween is over, but…
I hope I don't haunt you!