Usually by this time I have written a summary of reflections for the year past and enjoyed the focus of renewed intentions for the coming four seasons but December passed me by in a whirl of work, study and Christmas preparations and all of these remained with me on the end of the first day of 2018 in view of I went to work, have coursework to catch up on, the Christmas tree is still proudly standing and I'm trying to figure out the best way to get through all the food left over in the fridge before its expiry day.
What has become more apparent over the course of 2017 is change is constant and although some things were unplanned, they happened and I focused on what needed to be done at the time so progress was made without much thought whilst being mindful of what still needs to be done or how things can be done better.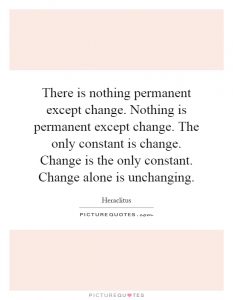 Take work: I changed jobs roles by choice in October 2017 which I hadn't planned on doing at the beginning of the year but it happened anyway with a smooth transition and upside down routine no longer working a mundane Monday to Friday 9-5 I'm doing shifts with sleep ins included. I am enjoying my new role and finding a way to make the shifts work for me but still struggling with the sleep ins where sleep is not really a factor.
Study: This will continue through the early months of 2018. There may be room for some bite size study within my new work routine as well as the usual weekly two days off.
I'm finding it difficult to make plans for anything else but looking forward to completing my course work which will open up a huge gap of time, effort and energy for something new and equally rewarding.