Author:
~*~Diary of a Thinking Soul~*~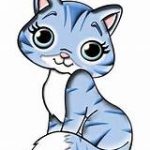 ~*~Diary of a Thinking Soul~*~
I am 40 something year old women. Who has looked for love in every wrong place and or person you could even imagine. I am now finding myself, but realize I still have the deepest desire to be the most important person in someone's life before I die! I want to have someone fuss over me and pamper me a little! I have been independent and self sufficient my whole life. I am tired and want to matter to someone else....in a world where most women are crying over rights, I have had every right I could imagine and fight for a life that goes back to men being allowed to open my door and push my chair in! I enjoy it!